STA Happenings
Meetings
Sauratown Trails Association meets monthly on the third Thursday of the month. We generally have dinner meetings at local restaurants in the North Winston/Rural Hall/King area.
Our next meeting...
Our next meeting is Thursday, Feb. 26th at 7:00 pm. at the North Point Grill. Come earlier if you want to order dinner.

View Larger Map Get directions to the North Point Grill
Workdays
STA has regular workdays on the first Saturday and the 3rd Monday of each month.
Our next workday is Saturday, Feb. 7th. We will work on the re-route of Section 7.

Contact Steven Mierisch for the time and place to meet if it is not posted here.

Pictures from our table at the Stokes Co. Business Conference - January 15, 2015.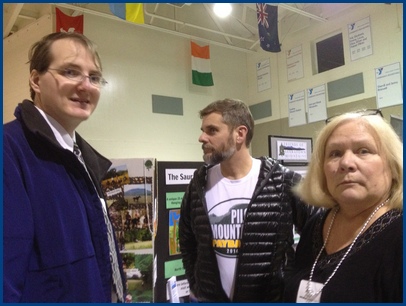 Steven, Jeff and Emily at our table.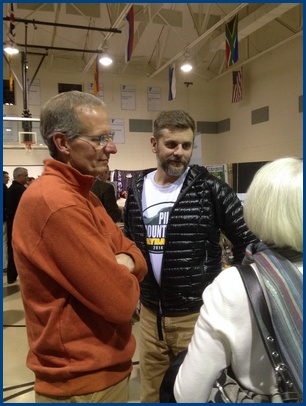 Harry and Jeff talking 'STA' to an interested trail person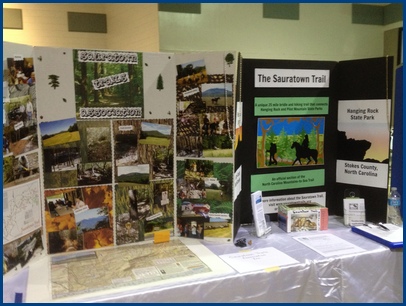 Our table display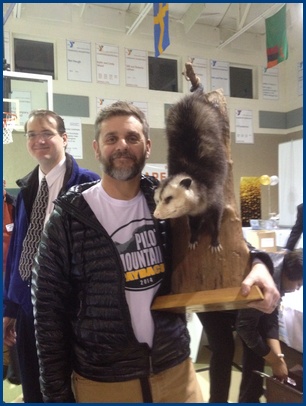 Jeff's new BFF!

Rides and Events
TBA